EDIT MAIN
We want you to develop a passion for reading by discovering great authors and subjects. We want to use this page to highlight new and exciting titles that you can find in our library. We will also provide you with many great resources that will help expand your learning.
New Series Highlights
If you like The Walking Dead series you will love the book, Rot and Ruin by Jonathan Maberry. This is the zombie apocalypse at it's best with a teenager trying to find his place in a tumultuous new world. Check out this new series at your PHS library.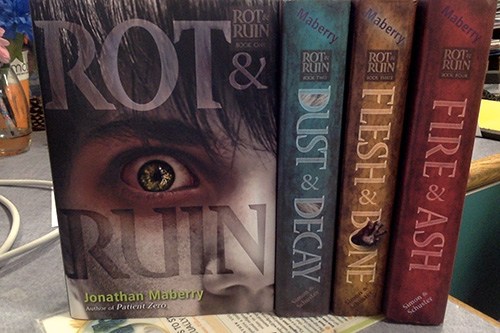 CLASS SETS
We have many titles in our library book room listed alphabetically for our teachers to select as class sets.