EDIT MAIN
DISTRICT VISION AND MISSION STATEMENT
Vision: "Every Learner, Future Ready."
Mission: "PUSD commits to providing an effective, rigorous instructional program that empowers and prepares learners for a complex future."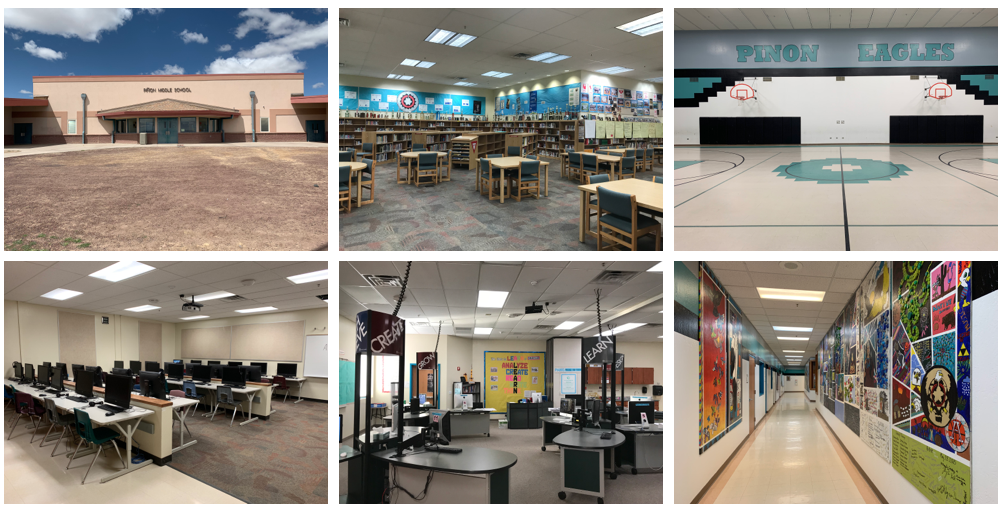 OUR SCHOOL
We're so excited to be working with our growing student body of enthusiastic Piñon Accelerated Middle School students. Despite being a small community of just about 2,000, just two years after opening, we built an addition to accommodate the rapid growth of our student body. Our school offers educational services to the local residents and the surrounding communities of Hard Rock, Forrest Lake, Whippoorwill, Blue Gap, Cottonwood, Low Mountain, and Black Mesa.
We have high expectations for our faculty and students and hold teachers and students to a high standard of excellence. We maintain a unique emphasis on heritage and culture while integrating an ever-evolving curriculum to challenge each student. We expect both teacher and student to be accountable for curriculum mastery and for providing opportunities for success.
We're proud to offer an incredible athletics program and many exciting electives at Piñon Accelerated Middle School. These are important years for your children and we want them to have every opportunity to experience a wide range of activities. It is our pleasure to assist you with any questions you may have.