EDIT MAIN

Welcome to the Piñon Eagles Athletic page! Our athletics programs continue to grow every year, and we always work to build on those achievements. This takes hard work both in the classroom and on the playing field, and we appreciate all the support we receive from our athletes, parents, and faculty members.
SY2019-2020 Fall Sports Calendar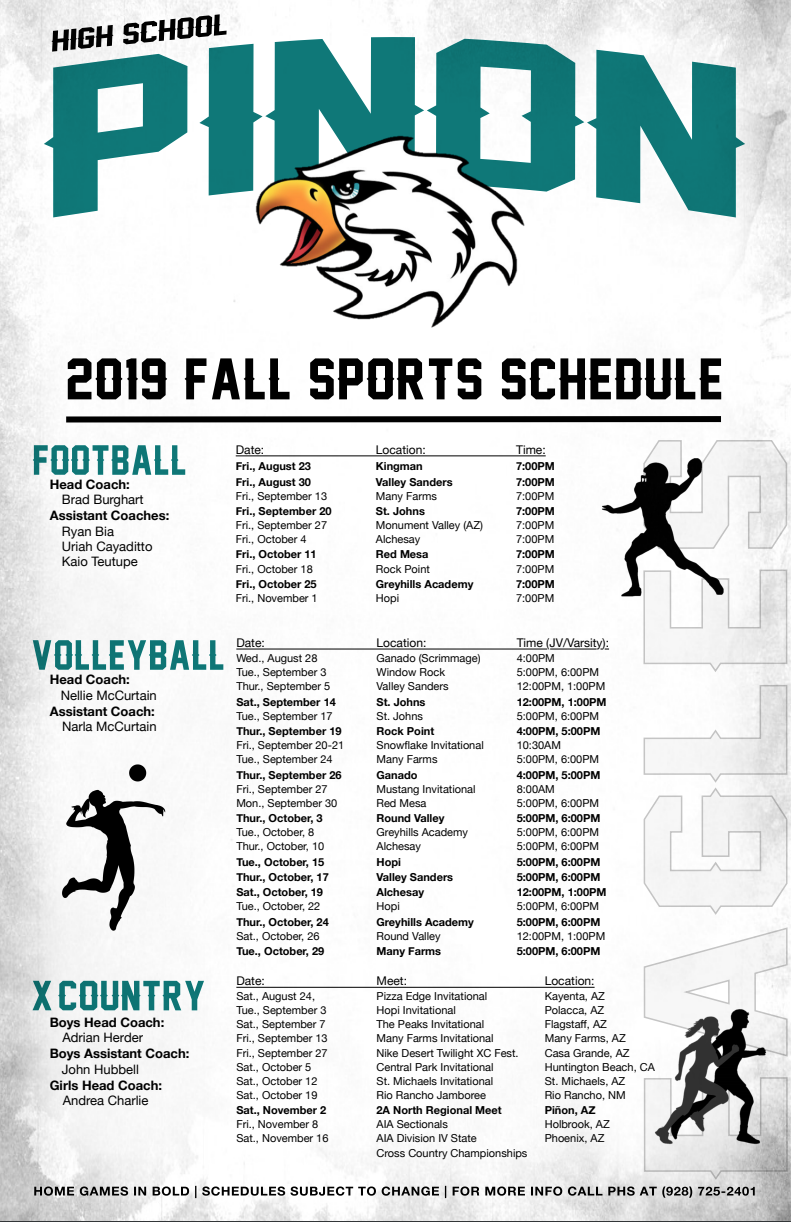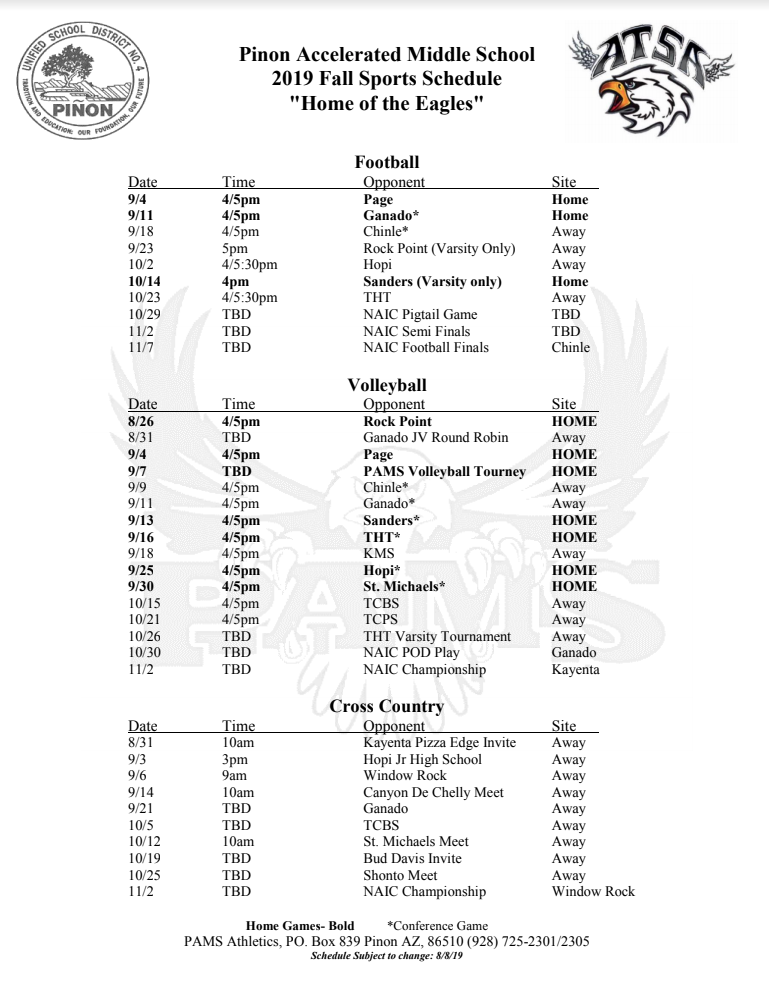 ---
As part of our commitment to education and providing a positive learning environment, we can't leave out our terrific athletics program! Our athletic director works hard to organize opportunities for Piñon Middle School students to participate and compete in many different athletic arenas. Competitive physical activities are a great way to instill self-confidence, self-pride and an ability to work as an effective team member. Consider enrolling your child in an extracurricular athletic program.
NAIC MISSION STATEMENT
We, the members of the Northern Arizona Interscholastic Conference, in order to develop a spirit of healthy competition, goodwill and fellowship in our students; to teach the fundamentals of the individual sport; to establish an efficient system of cooperation in the athletic program of all member schools; to develop teamwork, sportsmanship, a safe athletic environment, citizenship and character-building in our students; to enhance the academic program do hereby create, adopt, and defend this constitution.
In order to accomplish this mission, we hereby adopt the following goals:
League coaches will make every effort to play every uniformed participant.
Each league school will encourage maximum participation by all eligible students in their school.
All league schools will encourage high academic performance by assuring that all athletes meet the minimum Arizona State Athletic Academic Requirements.