Welcome to Pinon Unified School District #4
Our Schools
Effective, rigorous instructional program that empowers and prepares learners for a complex future.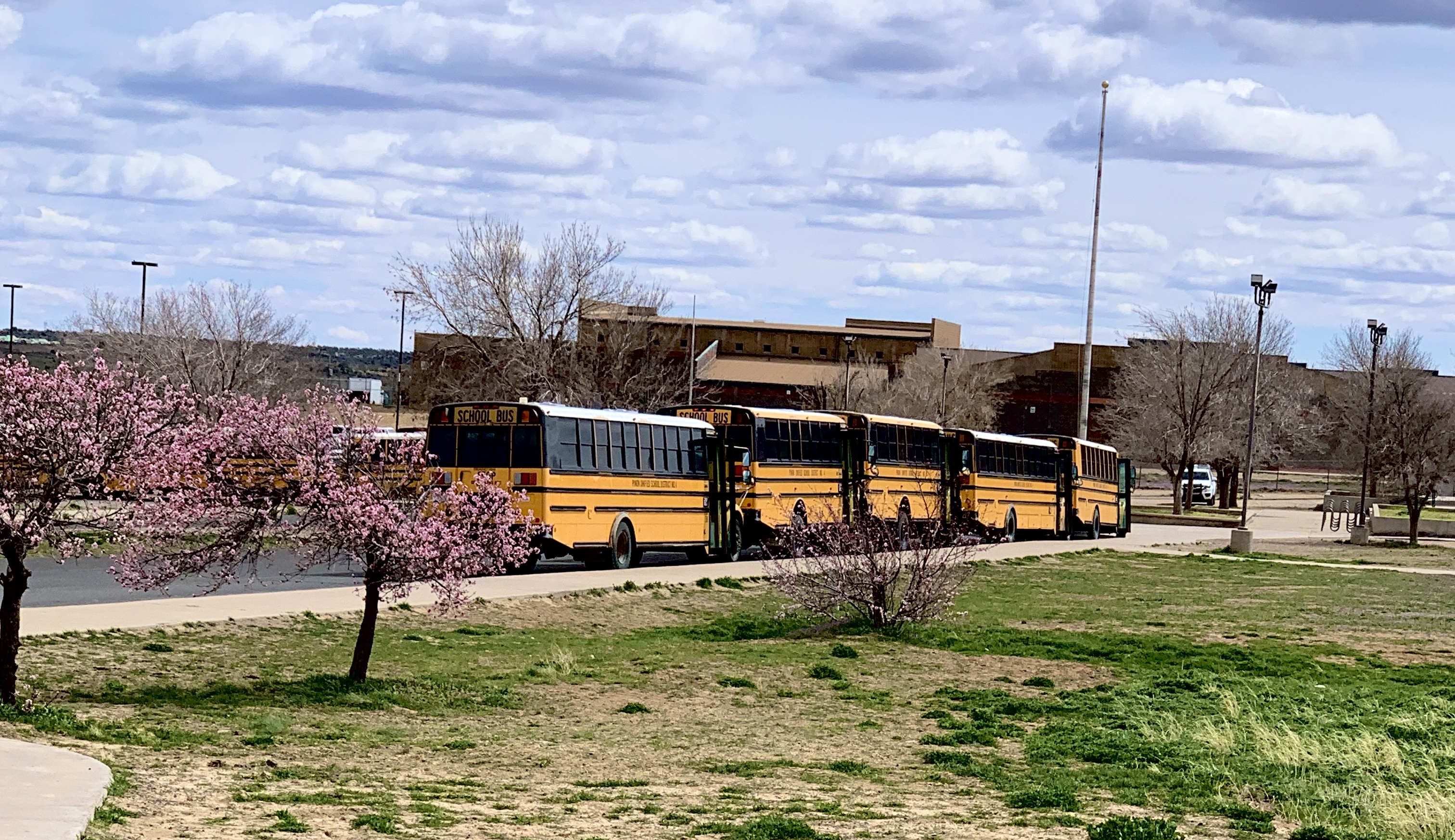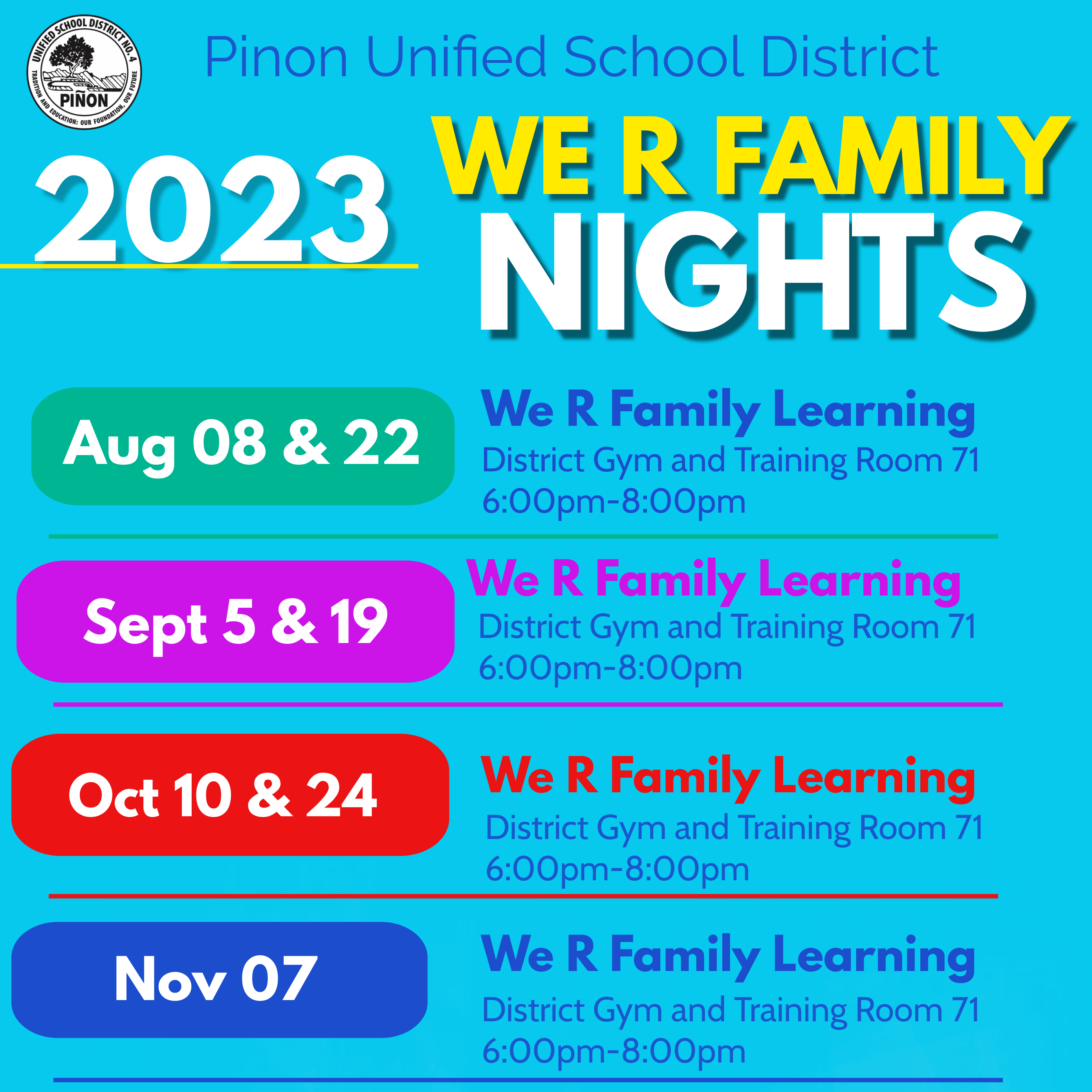 Parent Involvement
Join your child's school in monthly We R Family events.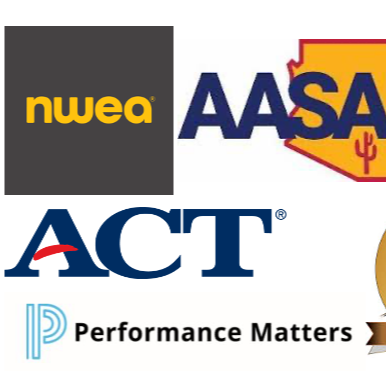 Curriculum, Instruction, & Assessment
Upcoming Testing Dates: NWEA - December 2023 AASA - 2024 ACT - 2024 NWEA - 2024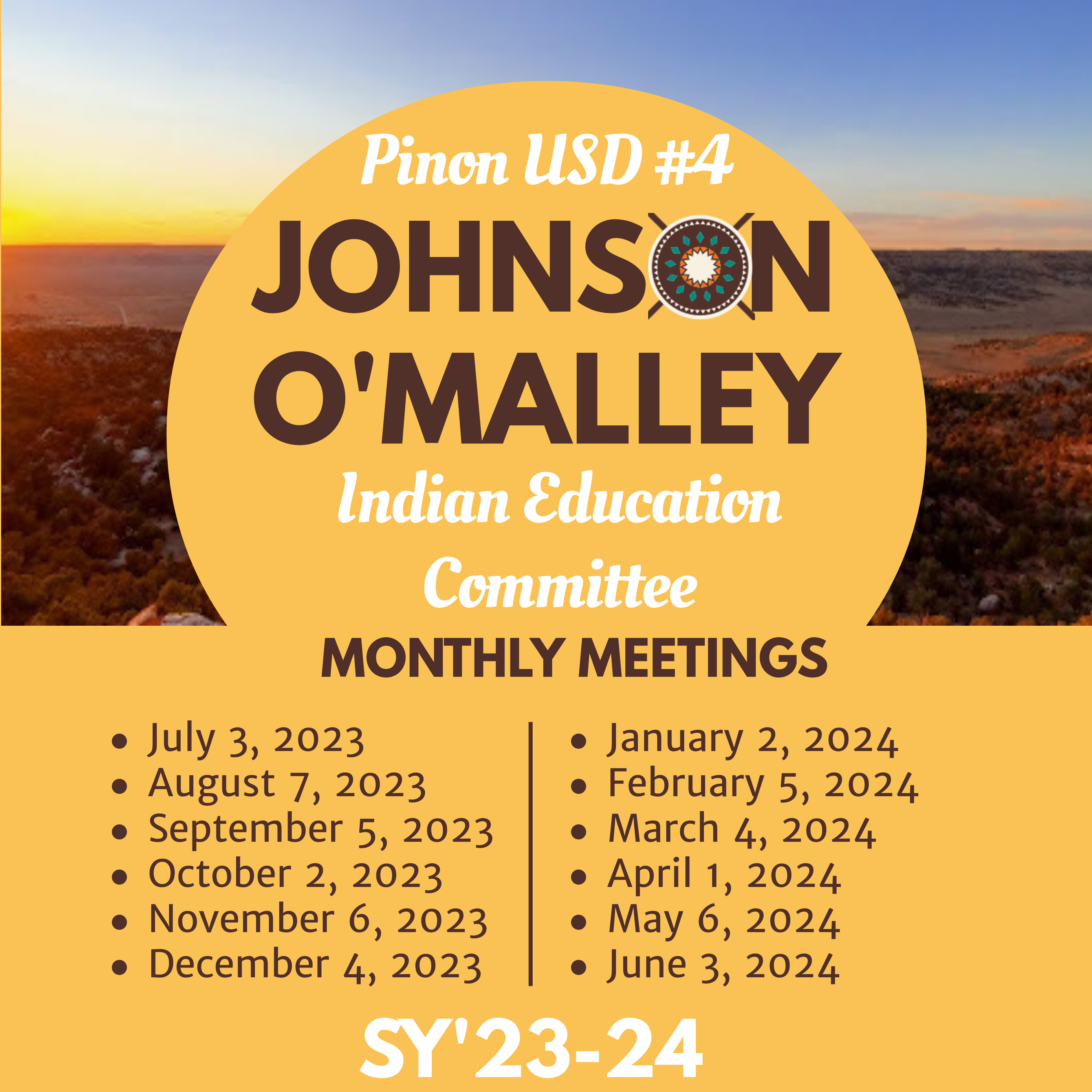 Federal Programs
Johnson O'Malley Program The JOM Program supports student achievement and technology integration through Navajo Language, Culture, History, Government, Immersion, and enrichment.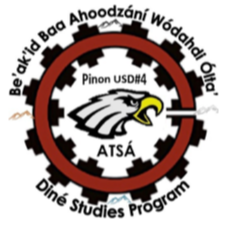 Dine Studies Program
https://www.pusdatsa.org/page/dine-st VISION - Nihizaad dóó nihe'é'óol'jit bínáhwiidiil'áát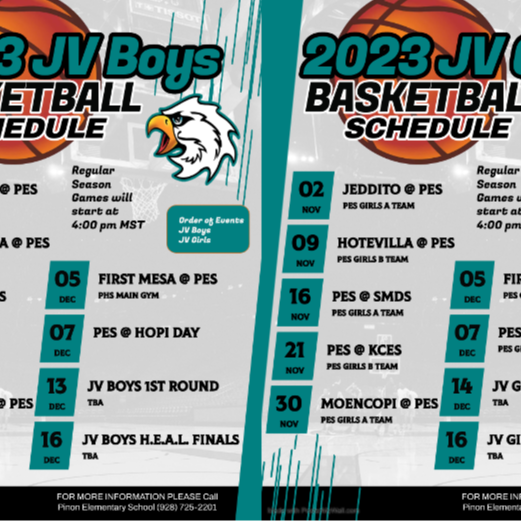 PES H.E.A.L
PES HEAL JV Basketball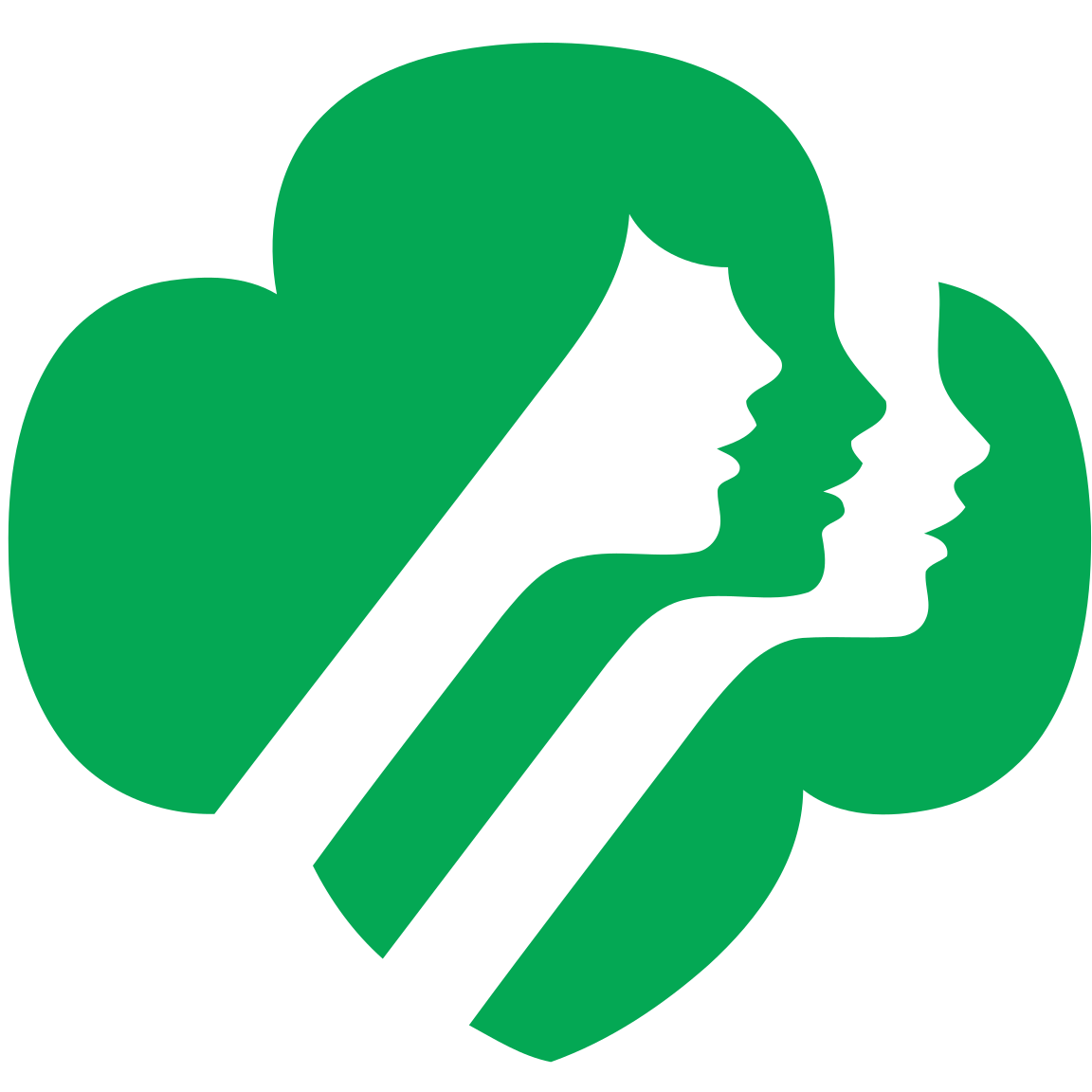 Girl Scouts
Contact your child's school for more information.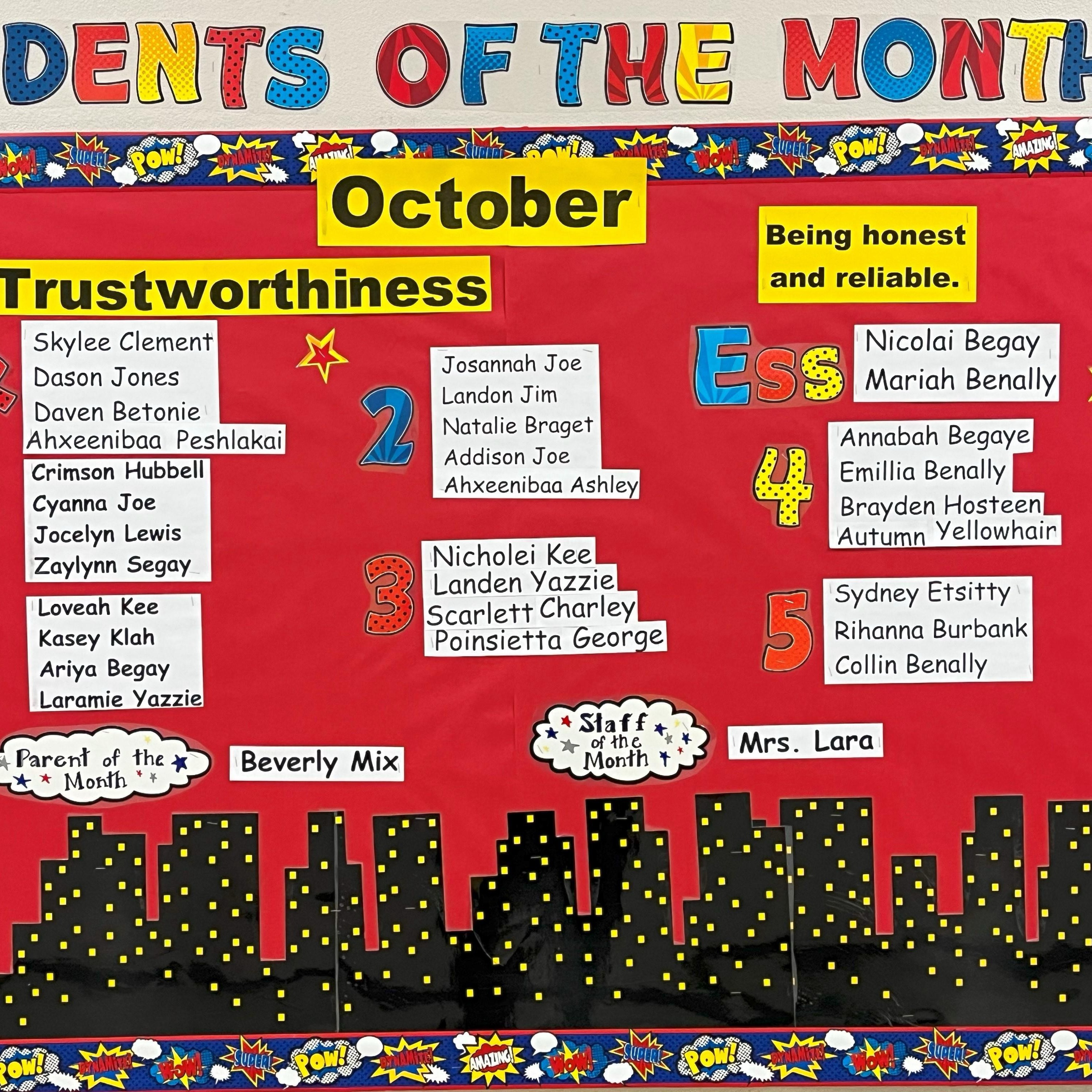 Student, Parent, and Staff of the Month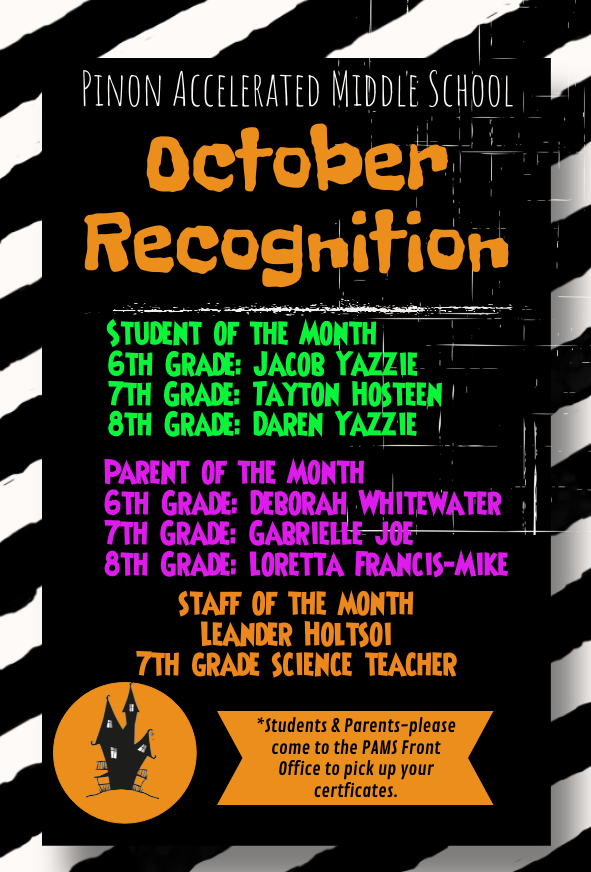 Student, Parent, and Staff of the Month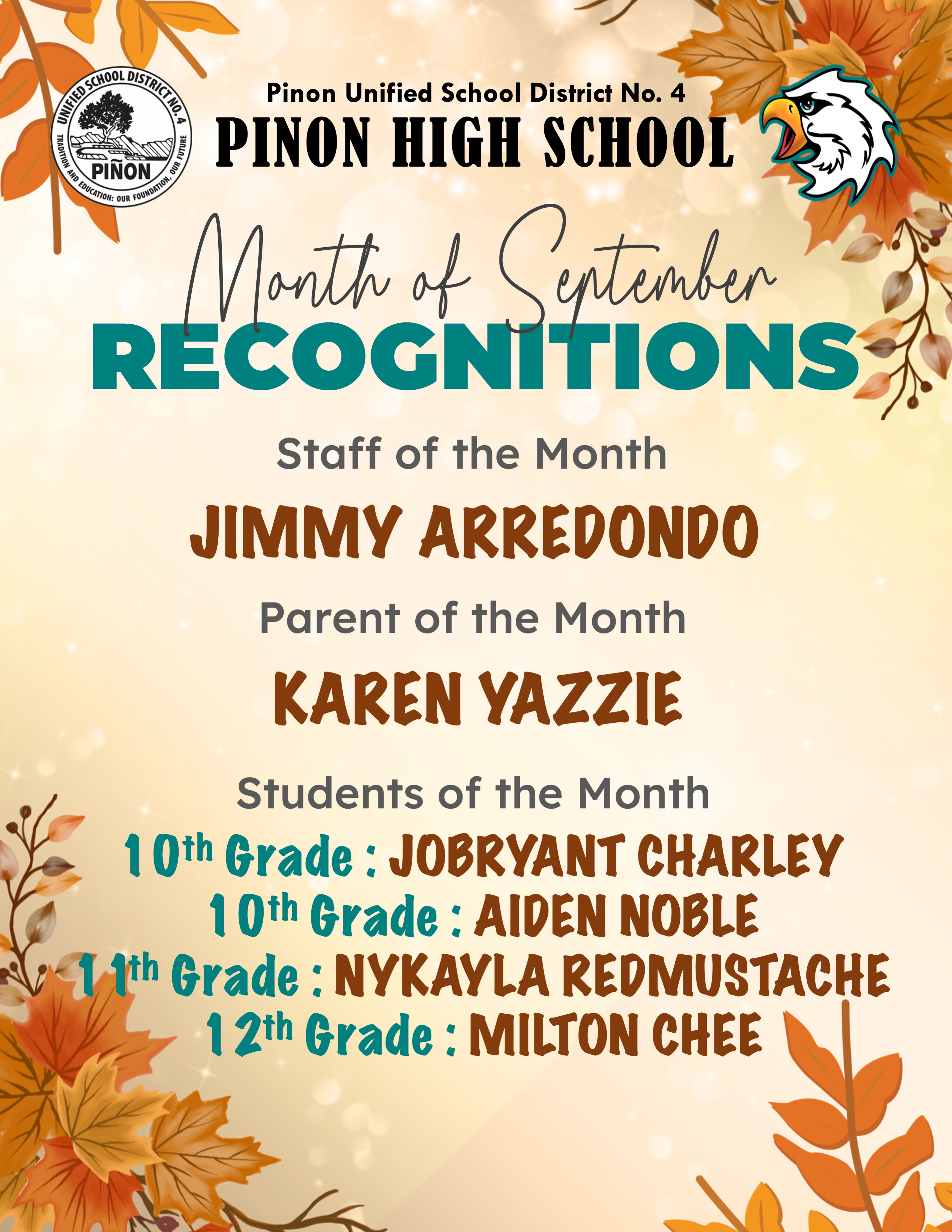 Student, Parent, and Staff of the Month