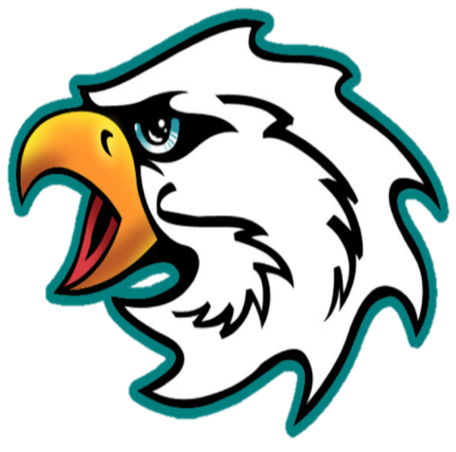 HONOR ROLL for Quarter 3!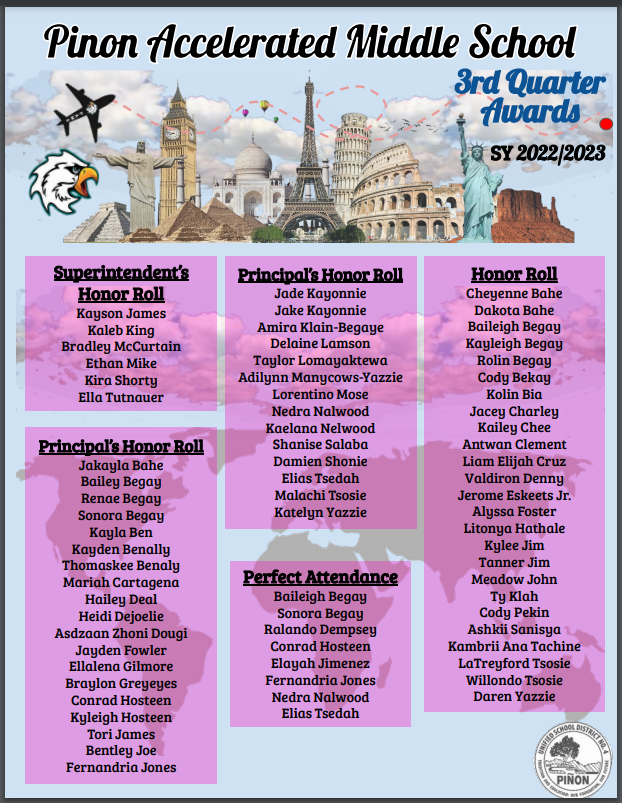 Virtual Learning Day on Adverse Weather Days
PUSD has used all 10 allocated snow/mud days. If we have impassable roads due to severe weather, the district will notify parents and students for a Virtual/Remote Learning Day. Procedures for PAMS Virtual/Remote Learning Day is below.
Attendance: all students will need to check-in for attendance on Virtual/Remote Learning days. Students may check-in for attendance via Google form in their student email or by calling our front office at 725-2301/2311/2302. Please have your child check-in by 9:00am. After 9:00am, our staff will start making phone calls to students who have not checked in yet.
Our building is open on Virtual Learning Days for students who may need to access the internet. Breakfast and lunch will be provided. Transportation will not be provided. Parents will need to pick up their child at 3:30pm.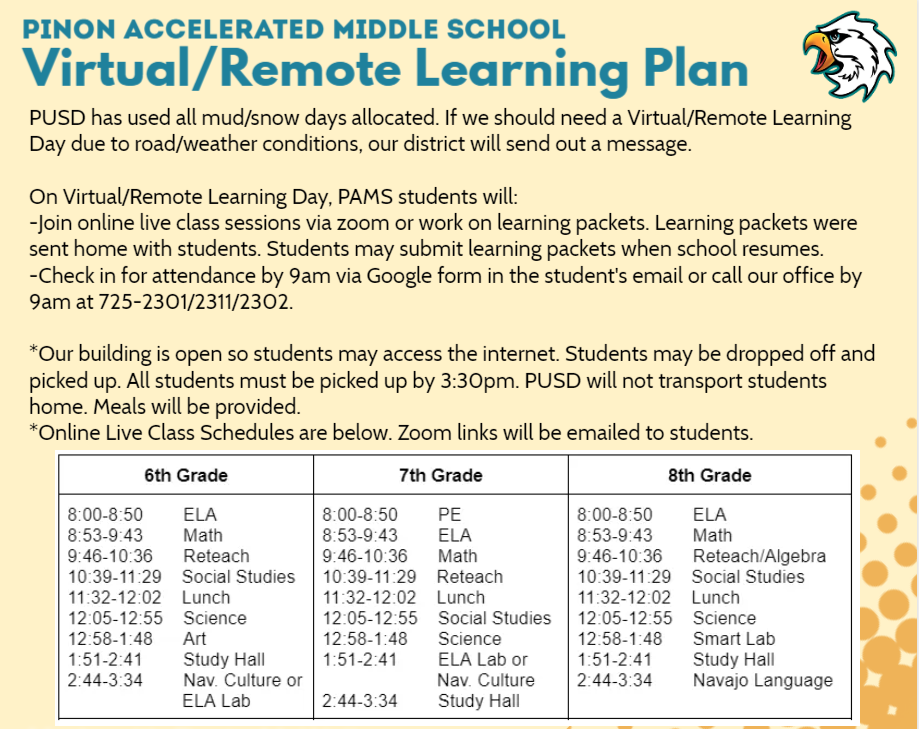 STATE TESTING
We have State Testing this Quarter! Please make sure your child is present on testing dates.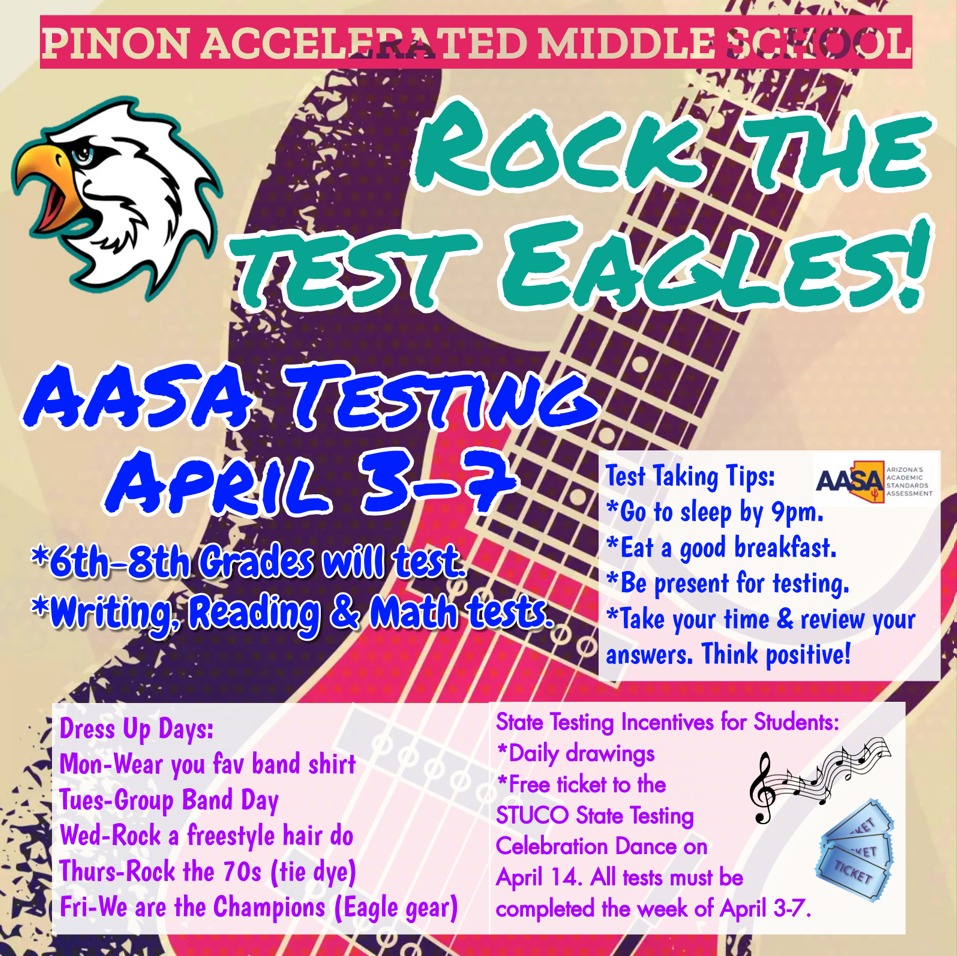 8th Grade Promotion
PAMS 8th Grade Parents: Please note the date for PAMS 8th Grade Promotion is May 20, 2023 at 11:00am. Our first option is to have the Promotion on the PUSD Football Field if weather permits. If we have weather concerns, the Promotion will be moved indoors to the PHS Gymnasium. Promotion details are below.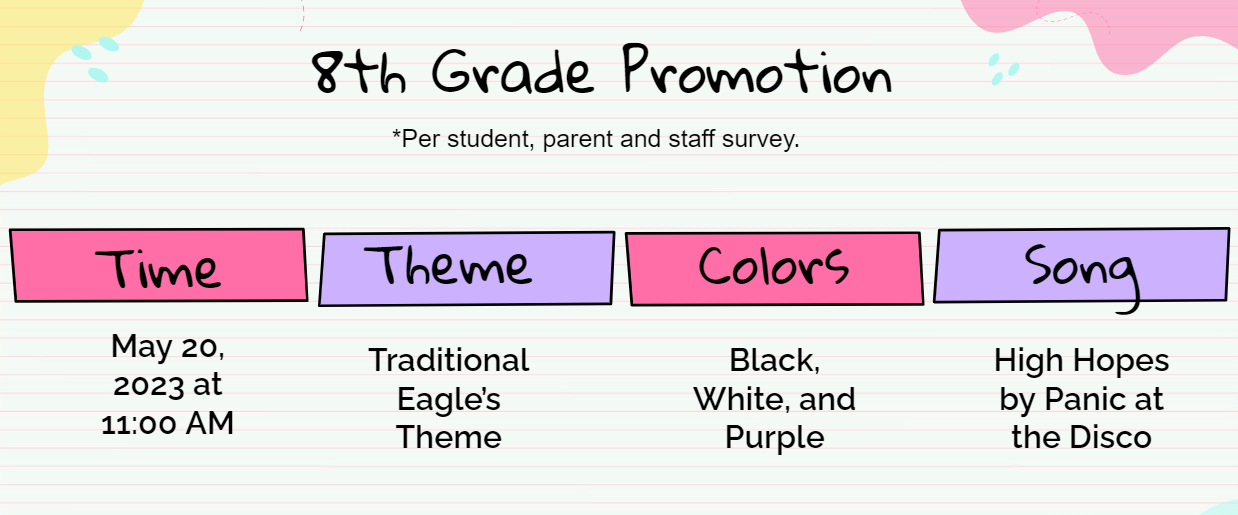 Quarter 4 Important Dates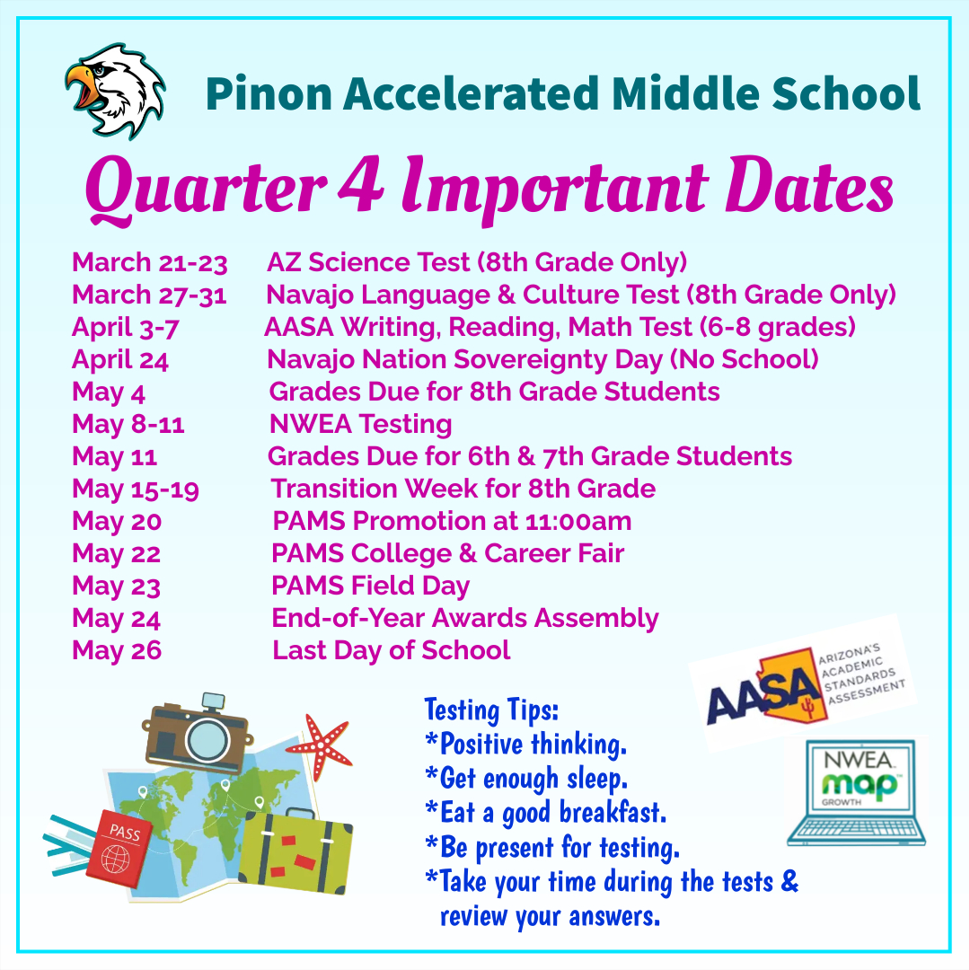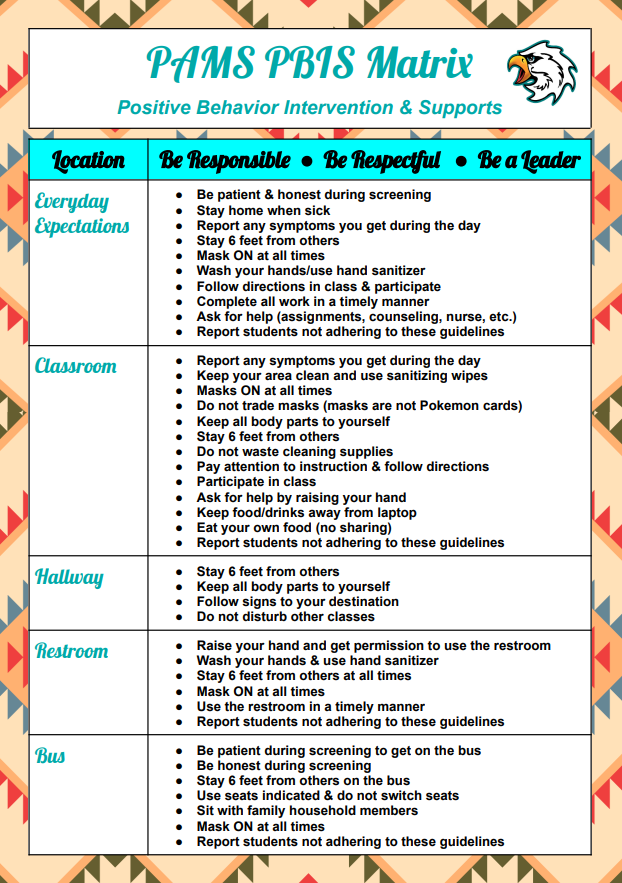 ATTENDANCE
Attendance will be taken by the teacher every class hour. Parent of students who are absent 1st and 2nd hour will receive an alert message indicating their student's absence.
Our attendance goal is to be above 92% every month.
Athletes will need the following BEFORE participating in practices: $50 athletic fee, signed Athletic Handbook by a parent/guardian, and completed AIA physical form. Please submit to our front office.