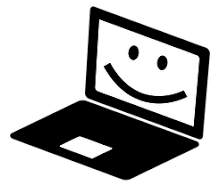 PAPER BASED INSTRUCTION INFORMATION
Students will be mailed paper instructional packets every 2 weeks.. Our 4th Quarter schedule is below. Please turn in paper instructional packets on time by the due dates so grades can be updated efficiently.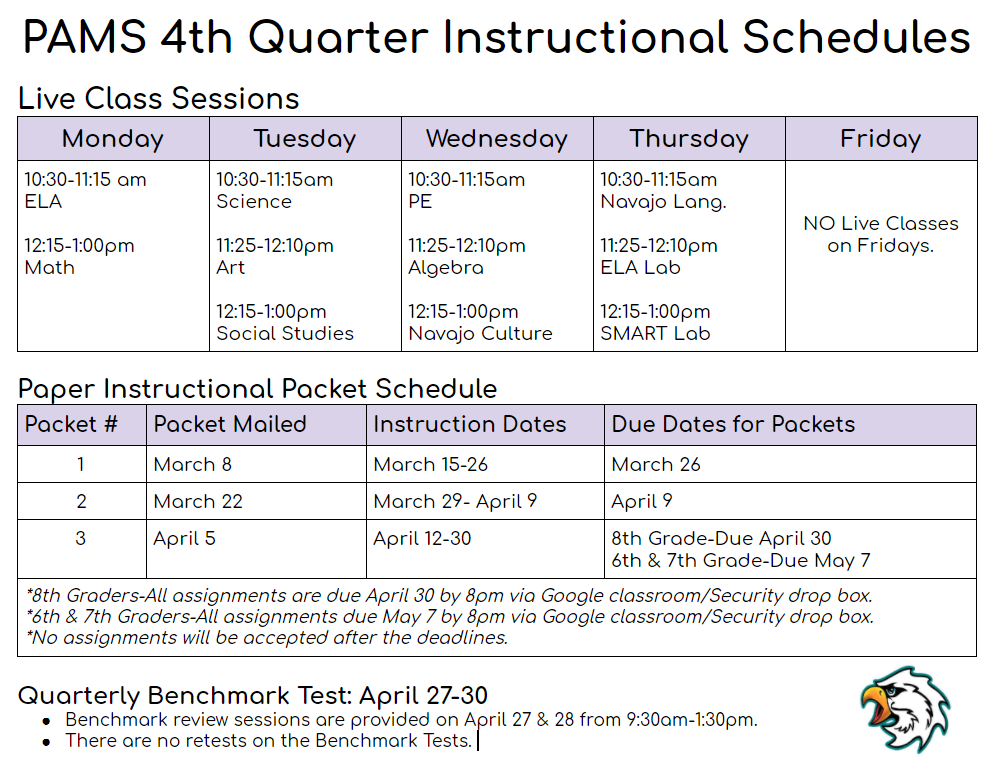 ONLINE INSTRUCTION INFORMATION
Visit the grade level webpages and the exploratory teacher webpages. They are linked into the PAMS website.
For ONLINE STUDENTS:

Sign into your Google email at www.google.com to access your Google classrooms. (lunchnumber@pusdatsa.org)

Sign into your school Google email.

You will be rerouted to the Clever site.

Click on your username

Enter your password

Password formats:

6th grade: mmddyyLC#

7th Grade: mmddyyJW#

8th Grade: mmddyyJW$

Once you're signed in, open another window in your internet browser to www.google.com

Click on the menu button in the upper right hand corner

Select Classroom

All your Google classrooms should appear :)

All students were invited to a Google classroom.