Greetings PUSD Community! Join us for We R Family on Tuesday, October 29th at the PAMS Gym! As part of the National Red Ribbon Week, we will focus on talking to your kids about Drug and Alcohol use. Dinner starts at 5:00pm, Breakout Sessions at 6:00 and family time at 7:00 featuring a presentation from Pinon Health Center's Nutrition Department. All are welcome!
The Senior Class is now selling tickets to the Homecoming Dance *10/24/19* 1:30-3:00 PM*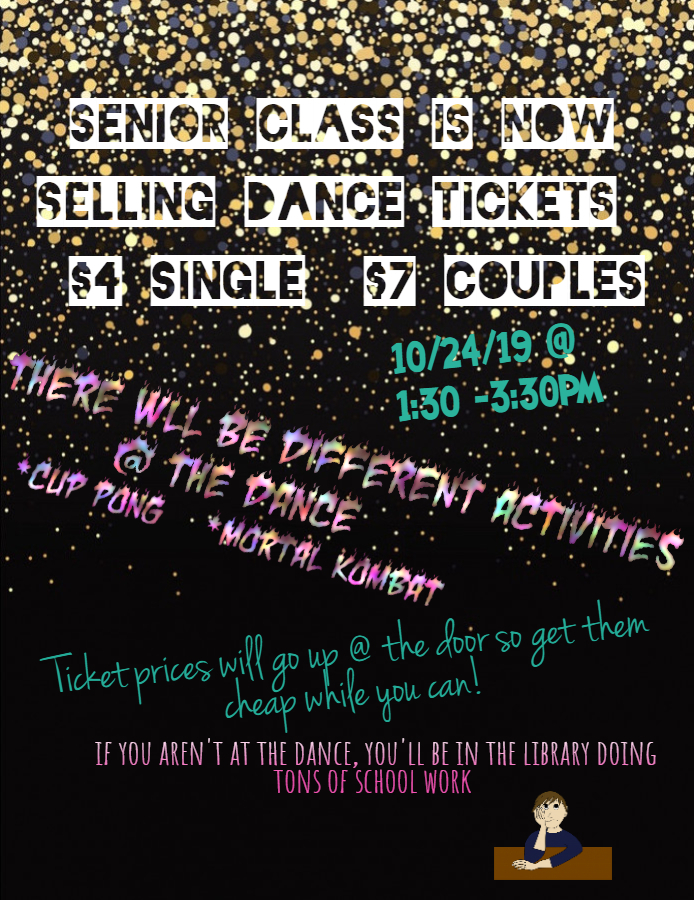 Pinon Unified School District Mark Your Calendar! Community Bonfire: October 25th, 2019 Special Guest performer: Joe Tohonnie *Free of charge* Location: in front of the Pinon Accelerated Middle School. Come one Come All!! *concession will be by the senior class of 2020

🦅🦅🏈🏐Homecoming Week Events🦅🦅🏈🏐 October 21-25, 2019 The Parade will be on Friday, Oct 25 @ 9am. **Friday, Oct 25 will be a FULL DAY schedule**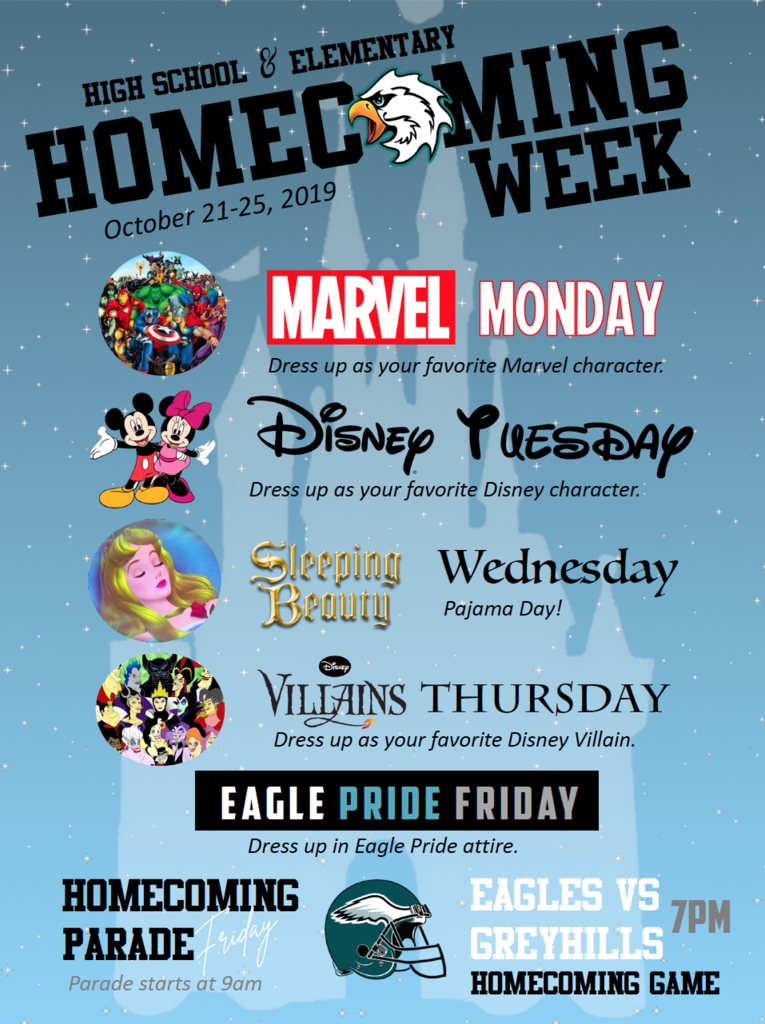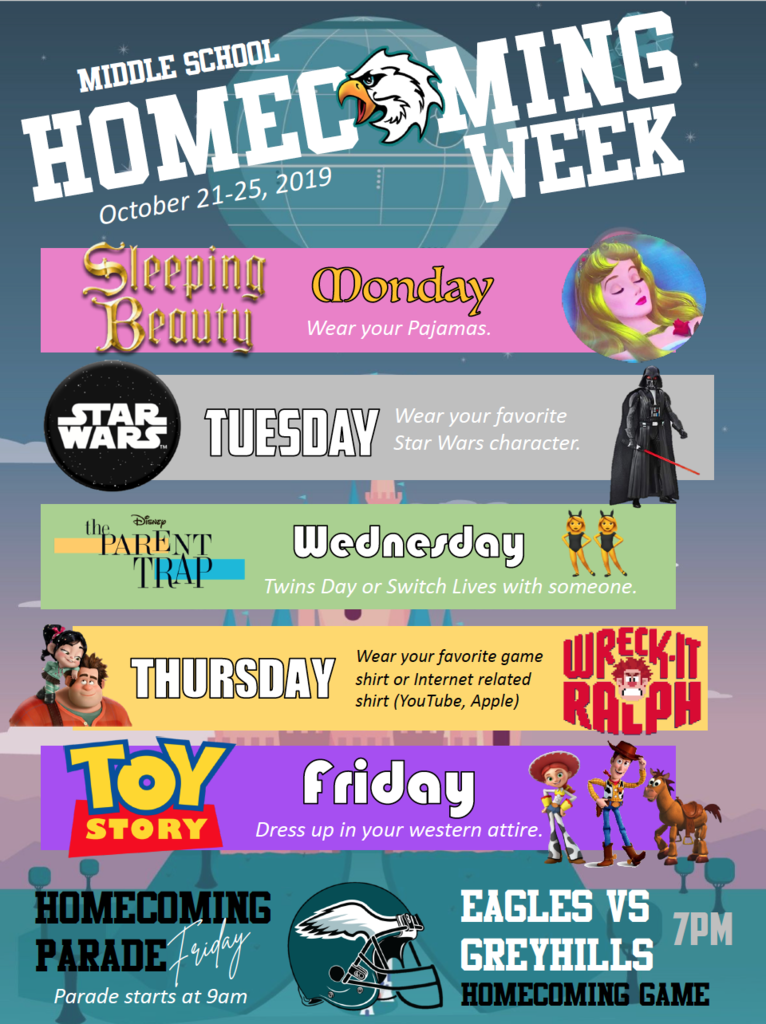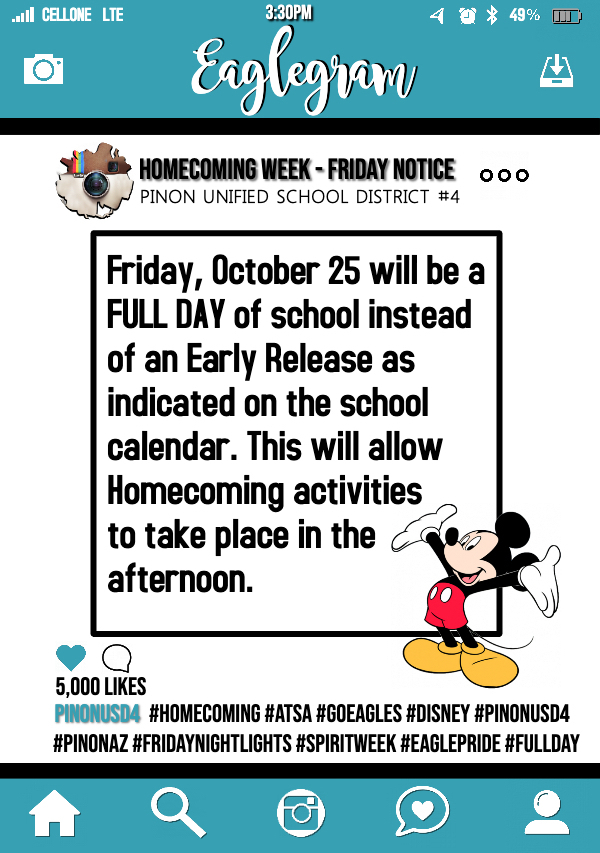 Senior Parent meeting scheduled for Monday Oct 21st @ 3:45 pm in Ms. Holliday's classroom (High School). Also please remind your child about donations. Thank you. For more info, please call 725-2401.

PHS Hoco Fall Dance Hosted By: The Senior Class of 2020 1:30pm-3:30pm @ The small gym Singles $4 Couples $7 At the Door Singles $5 Couples $9 (PHS Students Only)

PUSD#4 2019-2020 Homecoming Parade 10-25-19 Starts @ 9am Float entry: $15 Deadline: October 23, 2019 Float entry after 10/23: $20 (Please contact
phsstuco@pusdatsa.org
or
mjones@pusdatsa.org
for Pinon High School parade entry form)

Join us for We R Family tonight at Pinon Accelerated Middle School Gym. The topic is Cyber Bullying and ways that families combat this along with students. Dinner starts 5:00 pm. Programs start at 6:00 and family activity begins at 7:00. The event is free and open to all.

Wednesday, October 16 is Report Card Party, taking place in the HS gym from 5-7pm. Please note that Wednesday will also be an Early Release Schedule. Buses will depart campus at 1:45pm.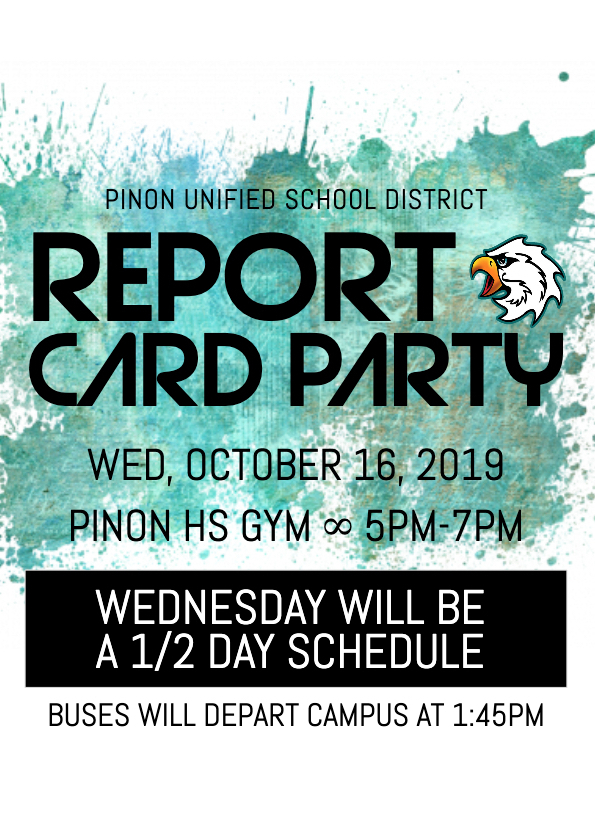 Happy World Teacher Day to all educators around the world! Today starts fall break at Pinon Unified so everyone gets a much deserved week off. Enjoy!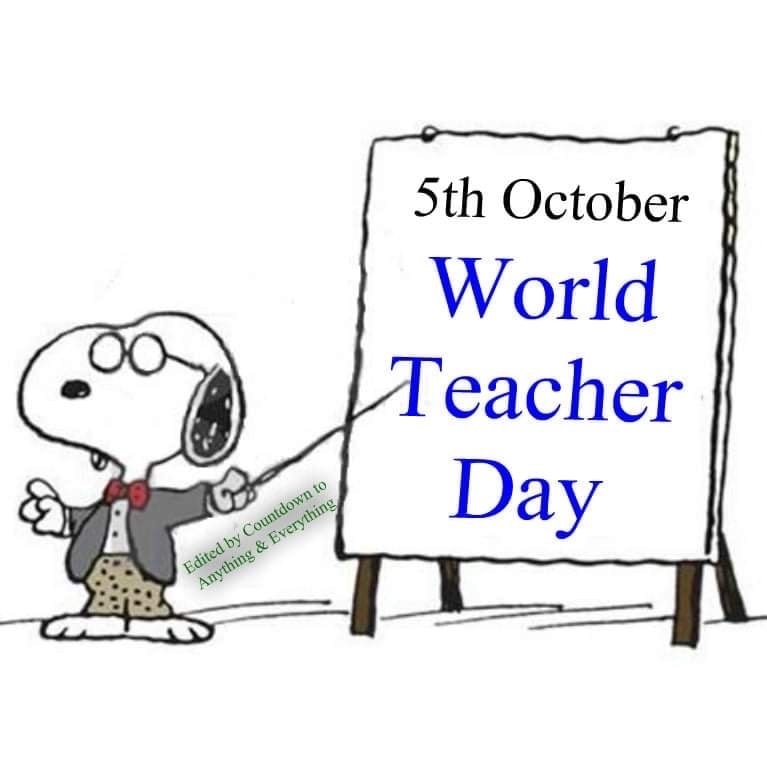 Greetings PUSD Community--You may have received notice that Wednesday of this week would be early release. Unfortunately, the staff training session planned had to be rescheduled. Wednesday, October 2 will be a full day of school for staff and students. Thank you!

Reminder: Fall Break is next week.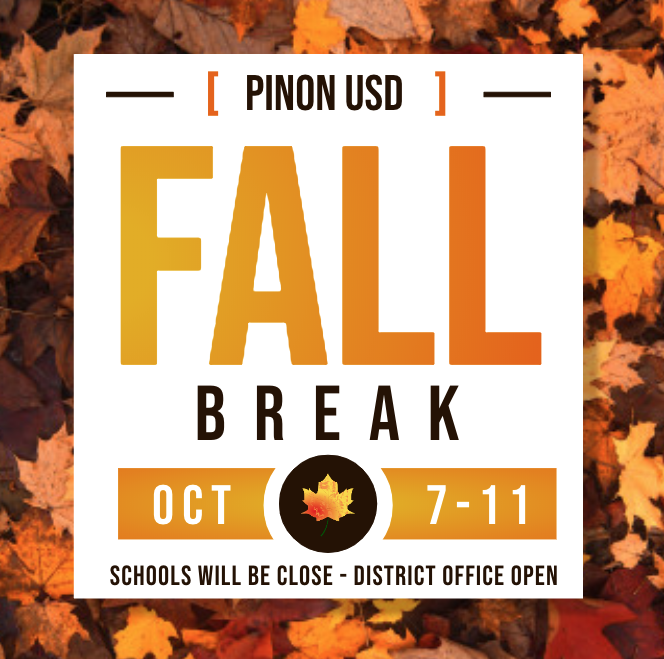 We R Family tonight, Tues 9/24. Theme is making music 🎼 We will make instruments 🎸and then dance 💃🕺 and sing along with the Pinon Pickers! Dinner starts at 5pm, activities at 6pm, and the band will play from 7pm to 8pm. Free. Everyone is welcome. PAMS Gym.

Come and Join us for PES Family Night, Monday Sept 9th. For more info, please call 725-2201.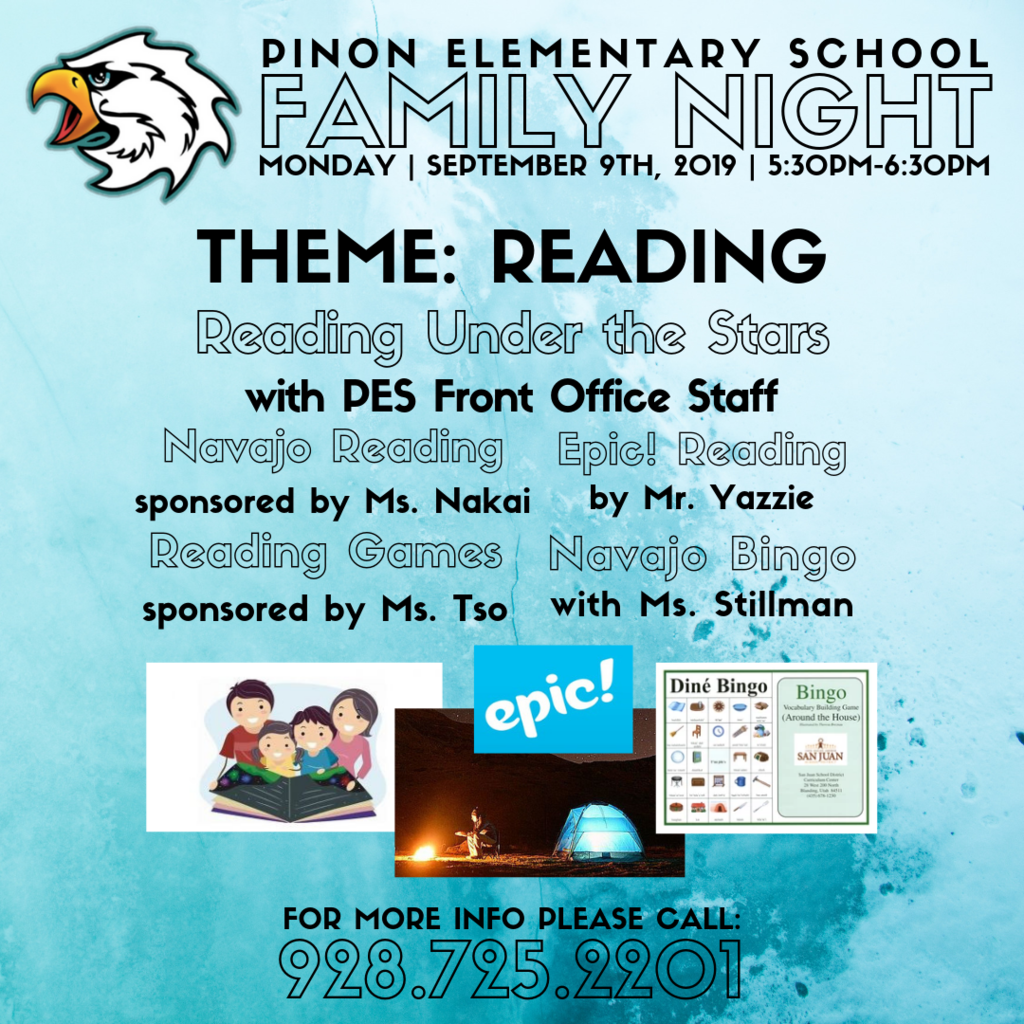 Join us at our first Parent Teacher Conference of the year on Wednesday, August 28, 2019. The set time for each school is as follows: PES 4:00-6:00PM PAMS 5:00-7:00PM PHS 5:30-7:30PM Come see how your child is doing in school. See you there!

For more info, please call 725-2201 / 2202 📓🖍✏️✂️ You can register your child(ren) now in the Elementary School front office.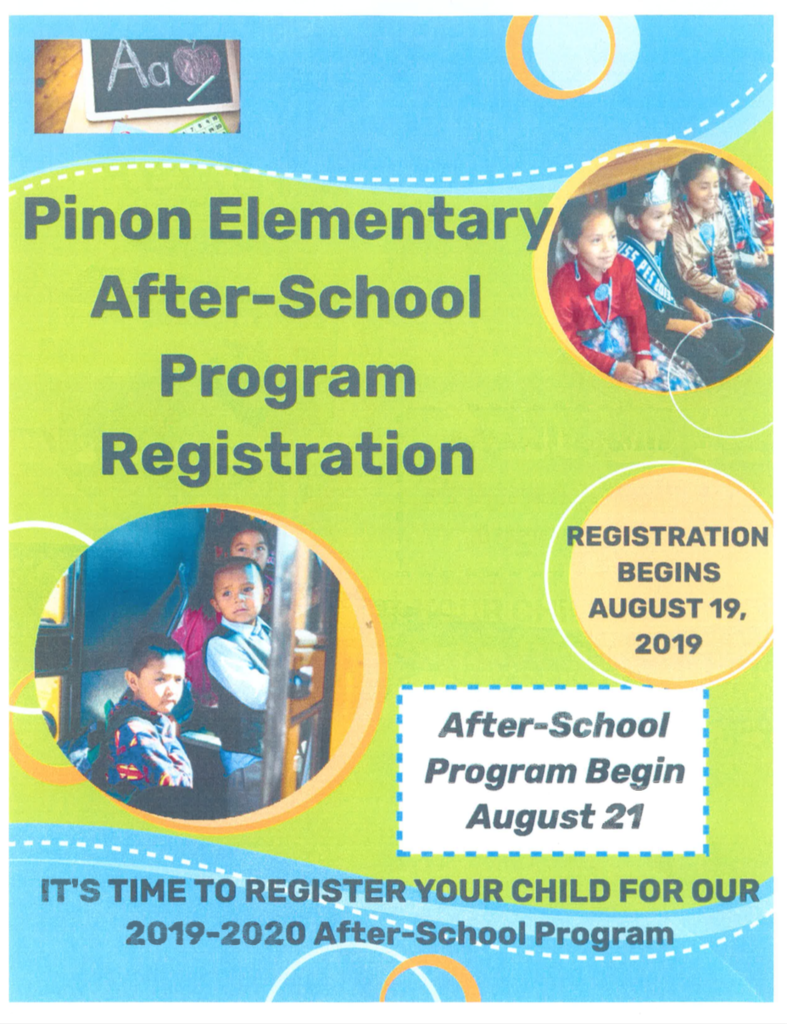 Thank you to all the parents, students and staff that attended our first We R Family event this evening! We had a large crowd all playing chess (or learning how) and the food was excellent! Check back for more information on our next event!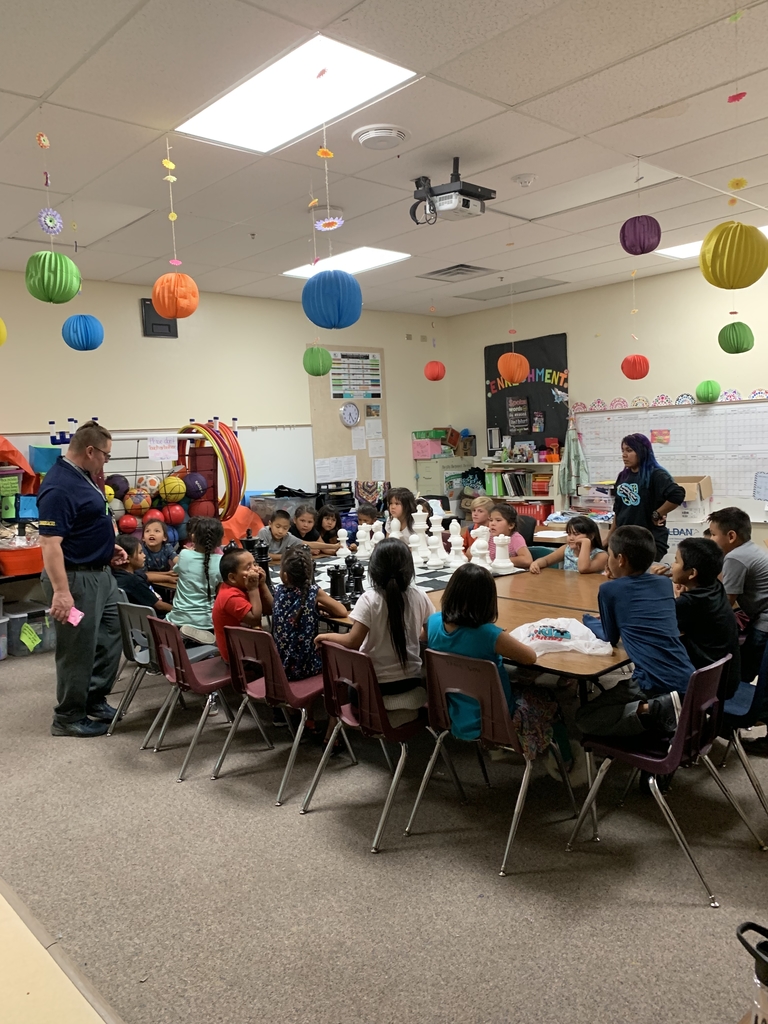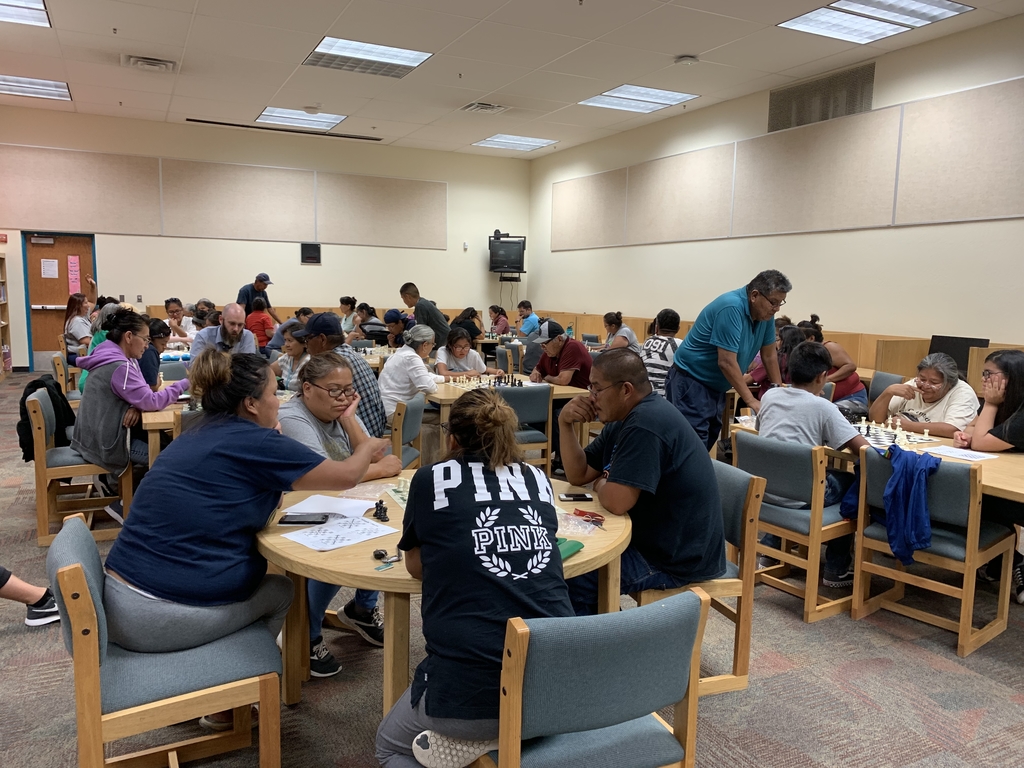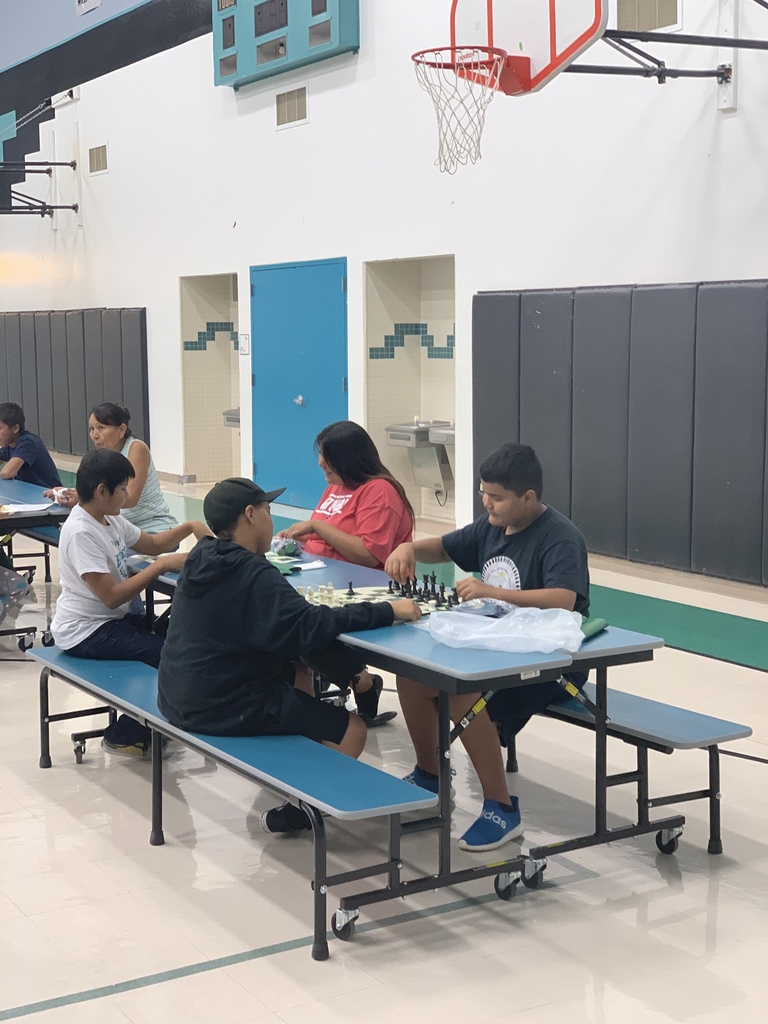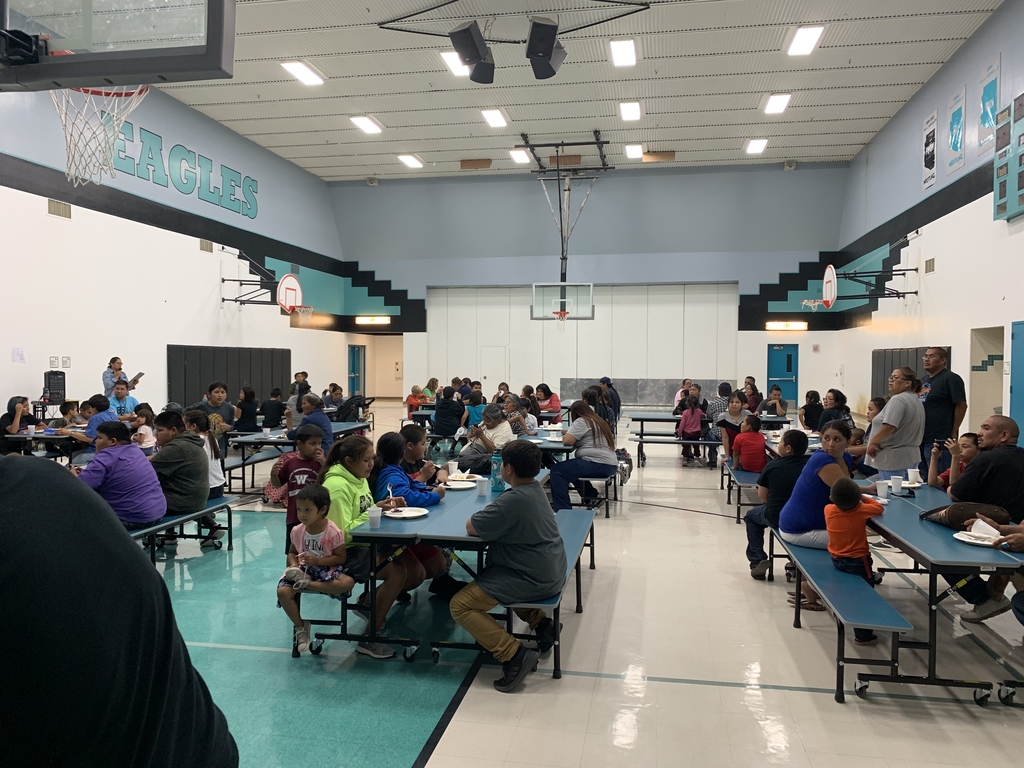 Join us for our 1st We R Family event this evening at Pinon Middle School beginning at 5:00pm. Dinner Provided!!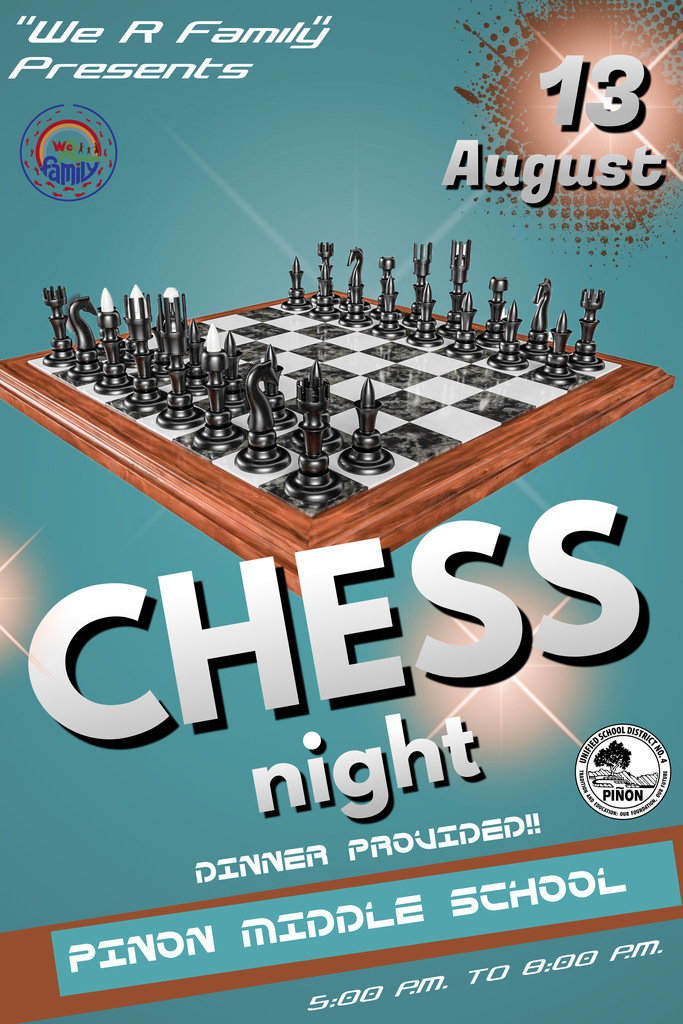 PUSD Needs Bus Drivers!!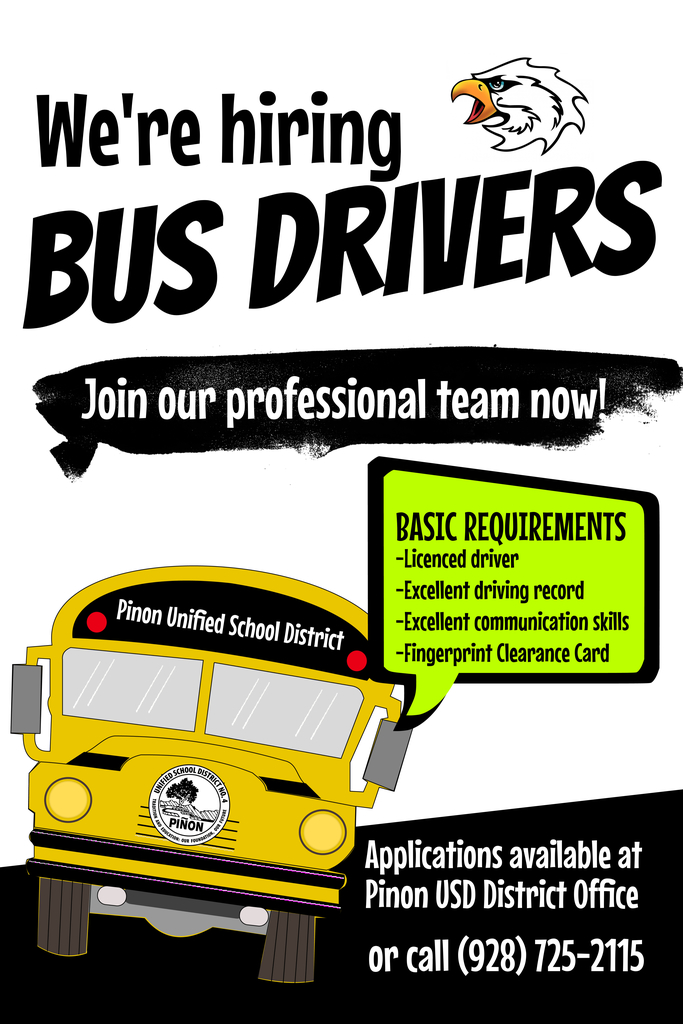 PHS Fall Sports Schedule *subject to change*